If you've ever tried a store-bought gluten free product, then you are probably familiar with the fact that many taste NOTHING like the real thing. Many gluten free baked goods and breads are hard, crunchy, and crumbly all at the same time.
My husband suffers from several autoimmune disorders, and although he does not have celiac disease, many of his health issues began to diminish once he stopped eating gluten and dairy. When we discovered the connection we were so excited, but I didn't realize what a hard transition it would be for our family! Nothing seemed to taste the same and my husband would just crave that fluffy goodness.
Because of this, we have spent ridiculous amounts of money purchasing gluten free products, only to throw them away because they were basically inedible. After starting this journey, our family has found a few products and companies that we love. I'd like to share one of them with you today….
Better Batter Gluten Free Flour is a company that in my opinion has mastered allergy-free baked goods and flours! Our family was given the opportunity to sample their Gluten Free Chocolate Cake Mix and wow! I was definitely impressed.
I knew that this wasn't just your normal cake mix, because during the mixing process, the batter almost doubled in size and became so smooth and fluffy.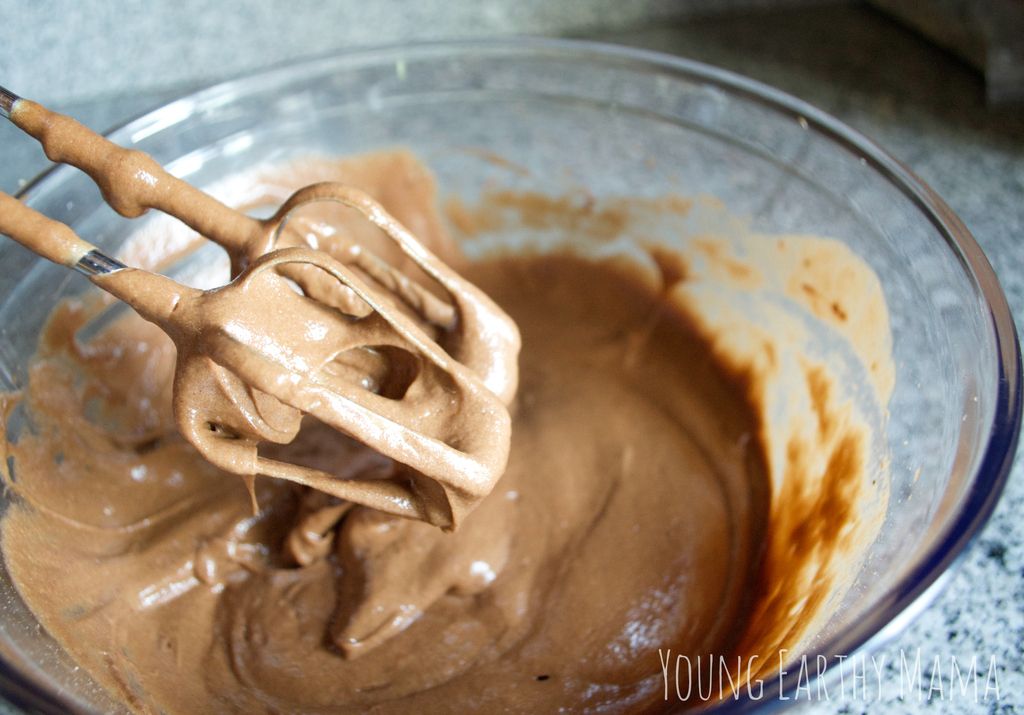 With easy to follow instructions and simple ingredients, I was able to whip up a batch of cupcakes and have them out of the oven and ready to try in about 25 minutes. Their recipe boxes also contain vegan alternatives so that you can have an awesome treat that is completely allergy free.
We have had several friends with food intolerances recommend this company to us, and now I understand why. These cupcakes were so moist, fluffy, and even better than most regular boxed cake mixes from the store.
I really enjoyed the fact that you could clearly taste the chocolate, but the cake itself was not overly sweet. Something I have noticed about many gluten free baked deserts, is that some companies pour in tons of sugar to give it more flavor and disguise the weird texture and taste. Better Batter Flour adds just the right amount of sweetness, and the texture was perfect. I topped these cupcakes with my Dairy Free Raspberry Frosting, and they were delicious.
Better Batter also offers gluten and allergen free baking flour, seasoned flour, brownie mix, pancake mix, corn-free powdered sugar, and biscuit mix. Their Flour Mix can be purchased in several sizes up to 25lb bags! And best of all, it can be used in normal recipes cup for cup!
And of Course, Miss E. gave it a big thumbs up!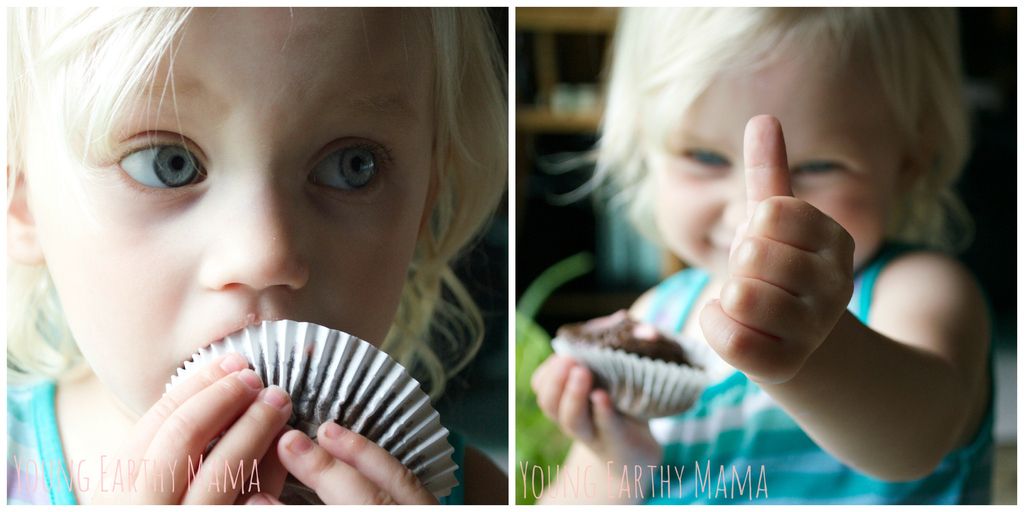 I was given this product in exchange for review, however all ideas and opinions are my own.
If you liked this post, don't forget to follow me on facebook!