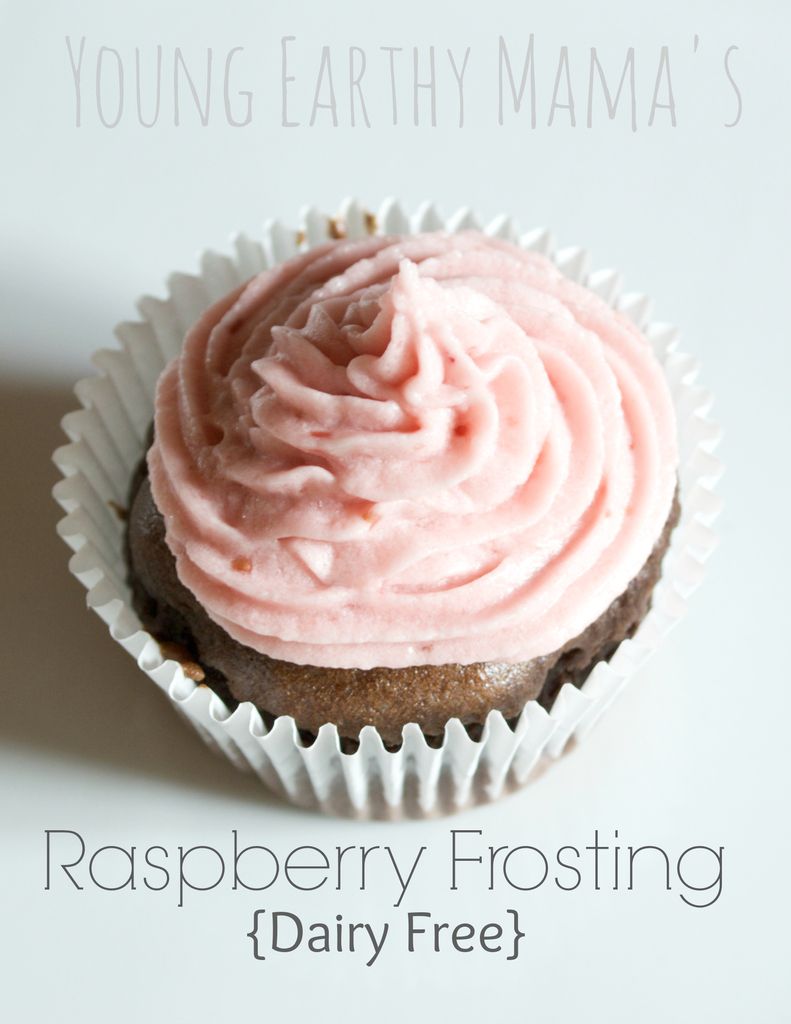 Since I had the chance to review Better Batter Flour's allergen free cake mix, I wanted to create a frosting recipe that was gluten and dairy free as well to top those delicious cupcakes. I thought that raspberry and chocolate sounded like a delicious combination, and turns out it was!
Dairy Free Raspberry Frosting Recipe
Ingredients
1/3 Cup Earth Balance Dairy Free Butter
1 1/2 Cup Powdered Sugar (More may be needed)
1/4 tsp Almond Extract
1/4 Cup Raspberry Jam
Sprinkle of Salt
Directions
In a mixing bowl, blend the Earth Balance, almond extract, jam, and salt with a stand or hand mixer. Blend until smooth, and then slowly start adding the powdered sugar until the frosting becomes the consistency you would like. Refrigerate when finished for about 30 minutes.
Please keep in mind that this frosting is great for cupcakes, however it does not keep its shape very well if it is in warm weather for very long. I would recommend eating it soon after making, or keep your cake or cupcakes refrigerated until you plan to eat them.
If you enjoyed this post and would like to see more like it, follow me on Facebook!